 All-terrain electric scooters
INITIATE YOURSELF IN FREEDOM

An original, fun activity that respects the environment for walks with unique sensations
WOLFTROTT Offers 6 formats of tailor-made walks Made in Normandy!
Departing from Quiberville sur Mer, each ride is preceded by an initiation which allows you to quickly get to grips with the scooter!
You will be provided with a helmet, an HV vest and gloves.
Do not wait any longer to discover Normandy and the Côte d'Albâtre, through an electric scooter ride.
ALL-TERRAIN RIDES
ACCESSIBLE TO ALL
Let be yourself tempted,
WOLFTROTT will adapt the courses to the level and desire of each !

A FUN AND ORIGINAL EXPERIENCE ADAPTED TO YOUR DESIRES
Live the electric adventure in the heart of nature on an all-terrain scooter with integrated batteries! WOLFTROTT invites you to venture on the Norman paths between Land and Sea. Climb on our e-scooters and come and discover or rediscover the charms of our nature and our local heritage in an atypical way.
At WOLFTROTT, electric mobility adapts to your desires.
AN INNOVANTE AND CULTURAL ECOLOGICAL ACTIVITY
hanks to its large FAT tires, your trott will allow you to visit natural and heritage sites of Normandy, while having fun while respecting the environment and without noise pollution.
At WOLFTROTT, we pay particular attention to the preservation of the natural elements that we explore.
For maximum safety and comfort, you will be initiated for about fifteen minutes by Anthony, who will adapt to each level, so that you can make the most of your ride.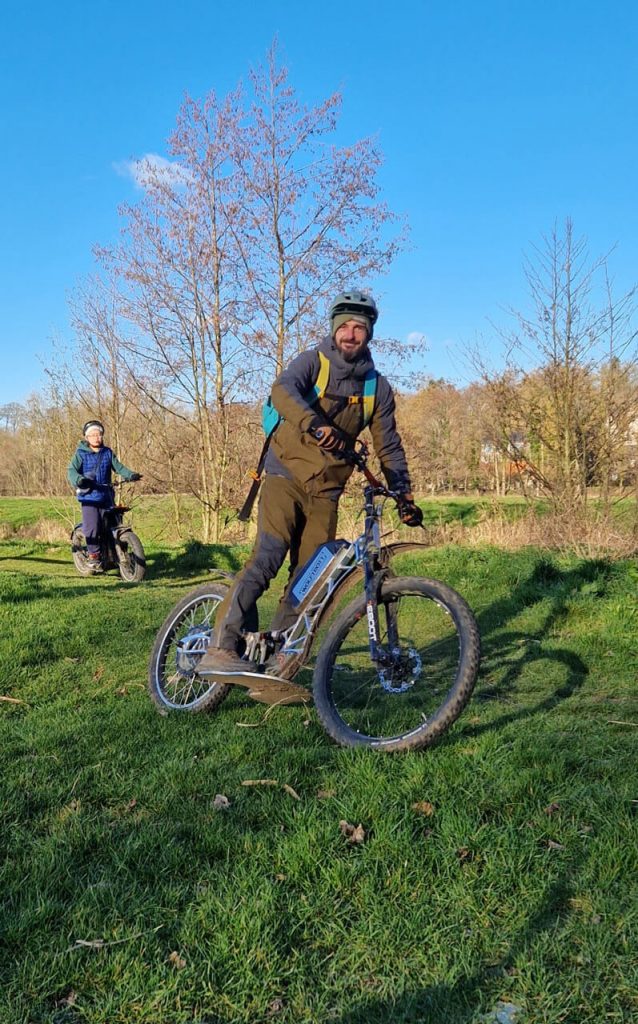 Live the experience of the all-terrain electric scooter and …
Experience the heart of the Alabaster Coast in Normandy
Wolftrott offers you to offer a gift card for an all-terrain electric scooter walk.