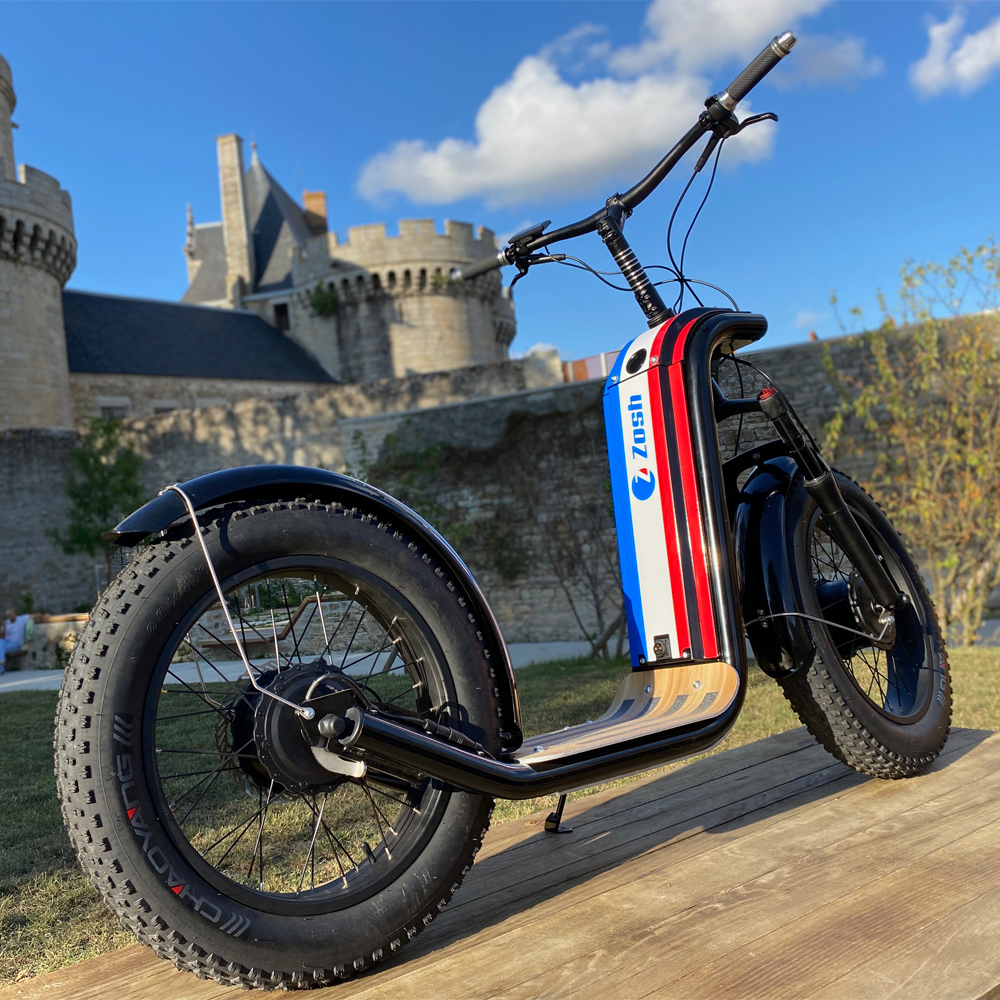 The ZOSH electric scooter

You want to enjoy
by yourself all the sensations that the all-terrain electric scooter provides from your home.
Discover the ZOSH electric scooter, the new means of locomotion suitable for all uses, whether in the forest or in urban areas!
The Zosh electric scooter is:
Above all, innovation and French manufacture
A speed limited between 20-25km / h in accordance with the decree of the law on EDPM (Motorized Personal Displacement Vehicle)
A great range of 50 to 80km to enjoy long walks or simply for daily use
High-performance Shimano or Magura 4-piston braking, normally used in sports competitions
Possible personalization of the scooter with a large decorative surface.
Technical characteristics
Standards CE
Technical characteristics
Dimensions : 110cm x 75cm x 172cm
Height under aluminum floor : 26 cm
Wheelbase (distance between axles): 123 cm
High-end frame with 2 tubes of 50mm diameter
Weight : 30 kg in single-engine and 36 kg in twin-engine
Payload : 150 kg (330 lb)
Tires 20×4 fat
Brake disc 180mm
Standards CE
Engine : Brushless motor of 750 W nominal with high torque (1200 W peak), integrated in the rear and front wheel
Lithium battery / ion of 20A / h integrated in the chassis
(35 A / h optional for a minimum autonomy of 50km in difficult conditions with hilly terrain.
The battery is designed and assembled in France. It is removable so that it can be loaded without having to transport the frame of the scooter.
LCD screen: controls for speed, level of assistance, mileage, operating time, USB output for connecting a phone or other electronic accessories etc.
5 power modes.
INTERESTED IN HAVING IT AT HOME?
CONTACT-US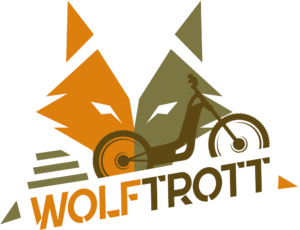 Mail

contact@wolftrott.fr
Adress

Rue du Front de mer
76860 Quiberville/Mer
Phone

06.11.05.18.50