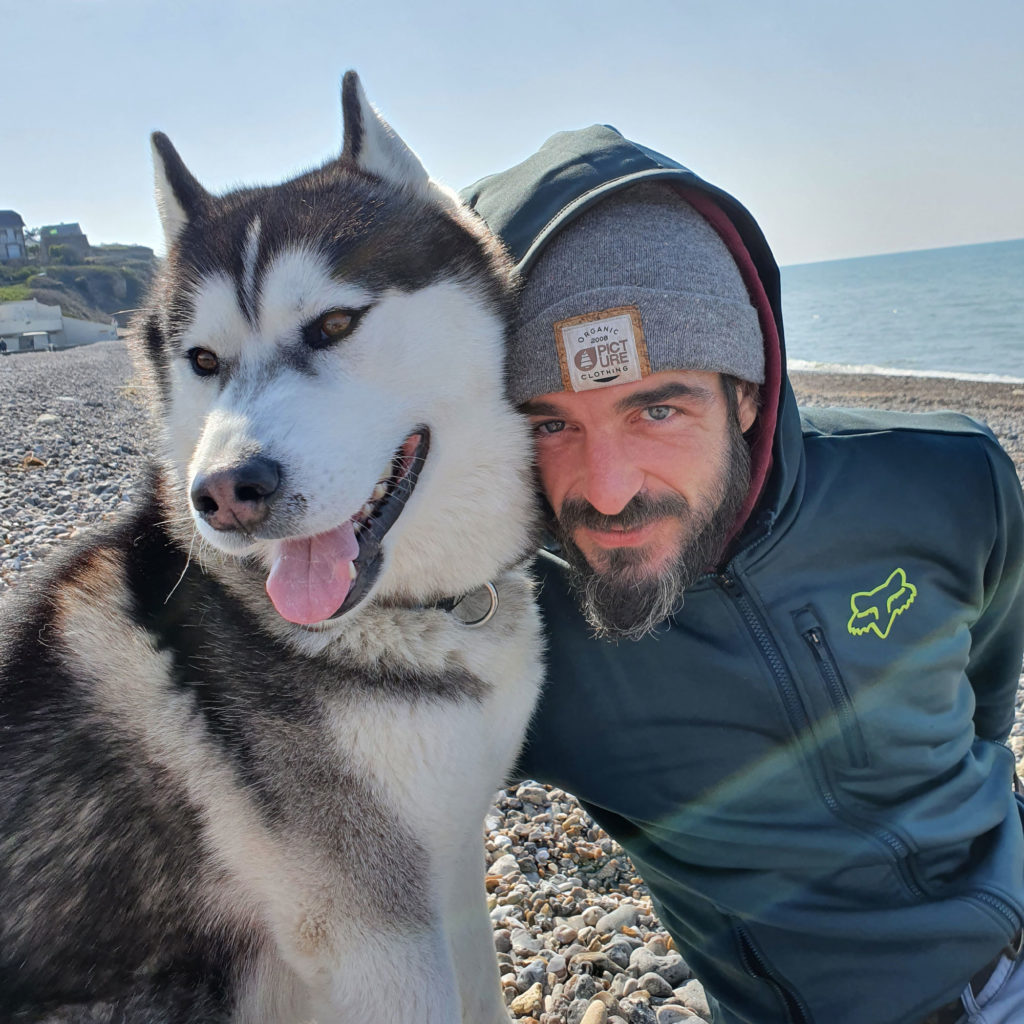 ANTHONY
FOUNDER OF THE CONCEPT OF WOLFTROTT
Passionate about nature and hiking, he discovered with Omega his faithful companion, the joys of cani-scooter. Seduced by these sensations, he wanted to create a unique concept for walking around differently. The rental of all-terrain electric scooters seemed obvious to him. Today Anthony wants to convey to the public this feeling of freedom, large spaces and green reliefs.

We chose the e-trott from ZOSH, designer and manufacturer in Sougé-le-Ganelon near Normandy for performance lovers.
The ZOSH was designed with the objective of being able to use it in any terrain. Narrow mountain bike trails are a thrilling treat with this scooter equipped with 20 inch FAT wheels, a suspension fork and premium 4 piston brakes provided on downhill mountain bikes. These performances are bluffing in the twin-engine version with these 2 driving wheels each equipped with a 750-watt motor! No coast will stand in your way.
Autonomy is also one of our major criteria, the choice of a battery made in France integrated into the chassis of 48V and 35 A / h, guarantees us to be able to reach a minimum of 50km with a sporty piloting and significant elevations. We wanted an easy-to-use scooter with a low center of gravity for great maneuverability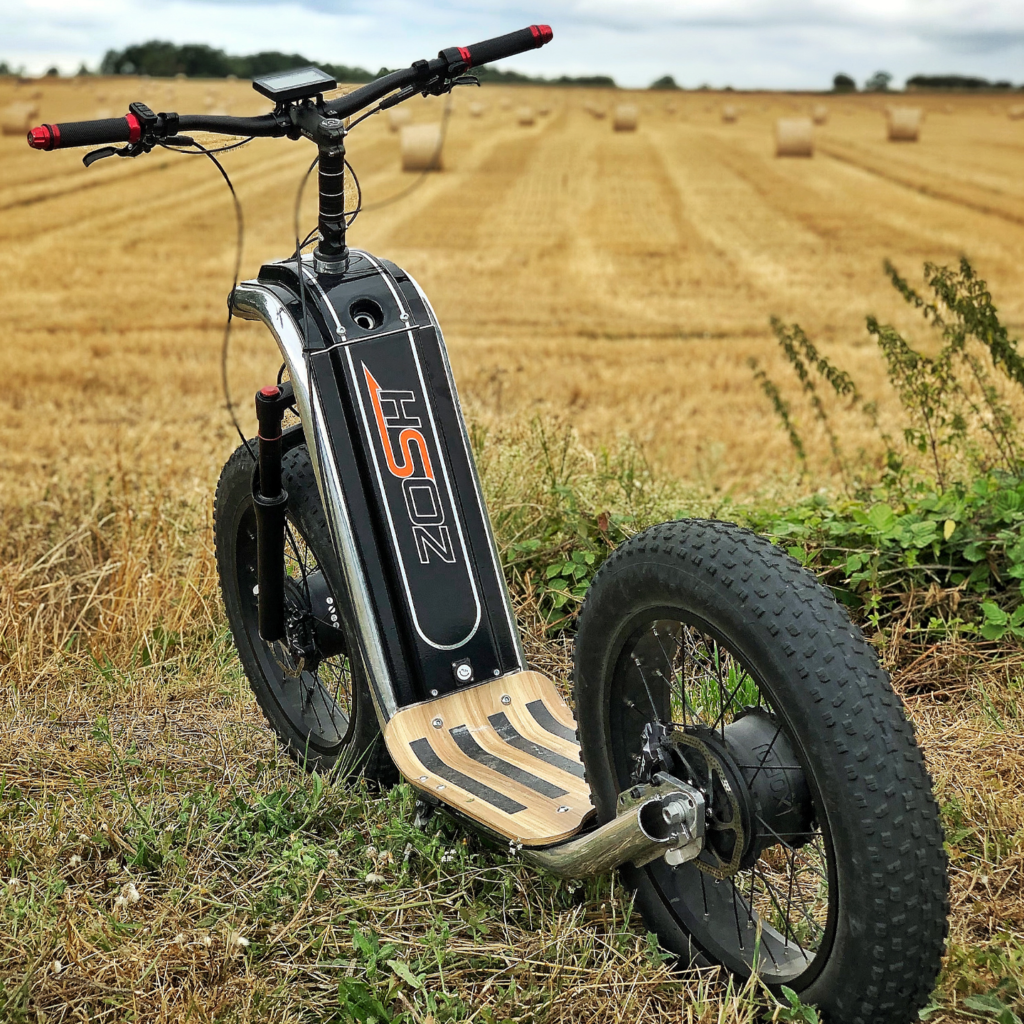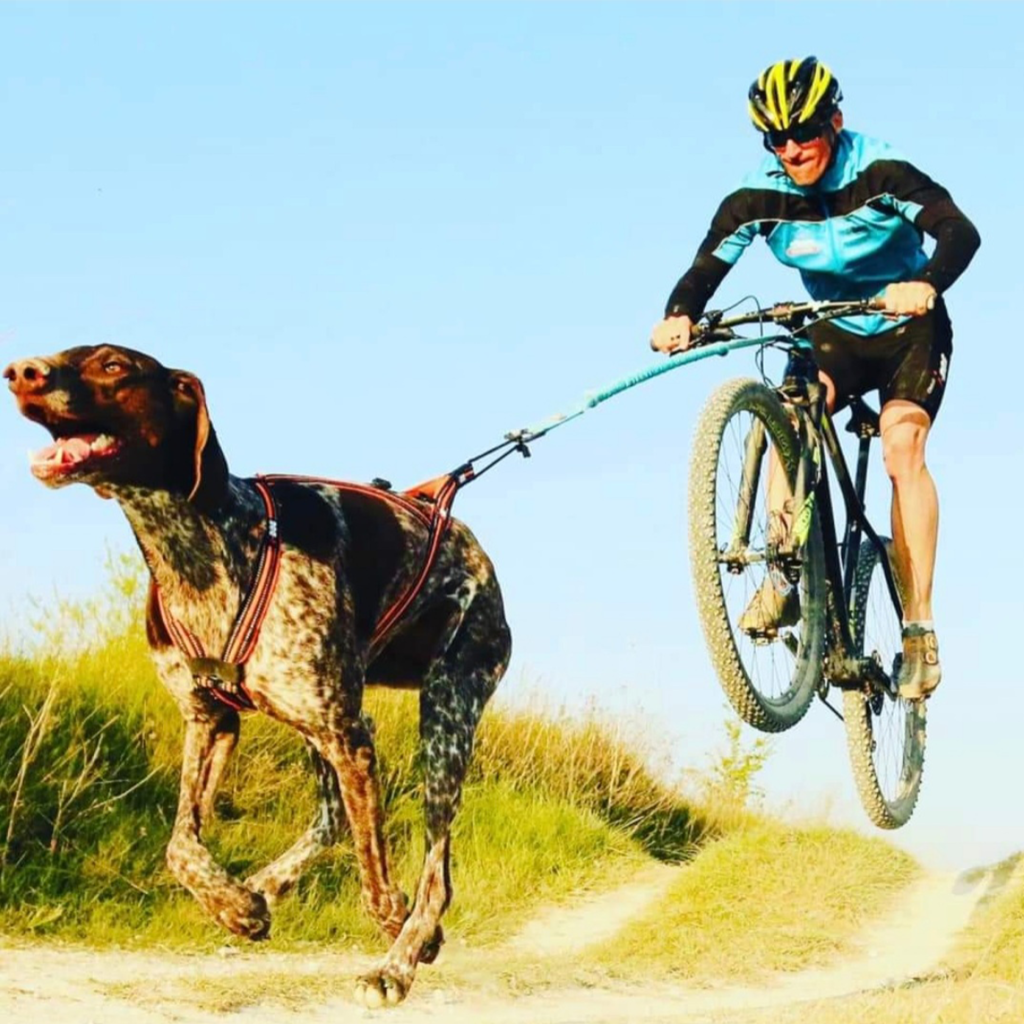 Starting in the fall, a new offer will be offered: the cani-scooter
WOLFTROTT desire to work for the development of harnessed sport in cani-scooter. The acquisition of 5 cani-scooters from Globe 3T is planned and will allow us to promote canine harnessing, thus offering the possibility to owners of dogs capable of pulling and wishing to try this practice, still very little known in France.
WOLFTROTT will offer you initiations in a friendly atmosphere where safety, pleasure and the relationship of trust with your dog are the priorities for beginners.
Concerned about animal welfare, the main goal is to have fun and see our dogs evolve in a new discipline.
For enthusiasts who already know canine traction and the limits of their partner (human / dog), there will only be a choice between the courses.
It is with immense joy that Antony LE MOIGNE born in Rouen, Normandy, will bring us his experience in the development of this dog activity in order to give the desired framework and dimension to this project.